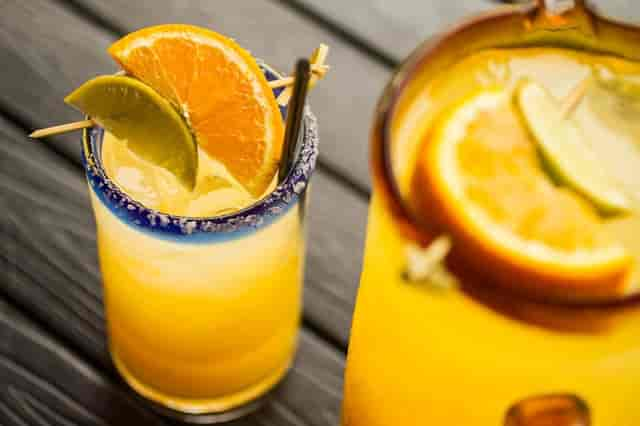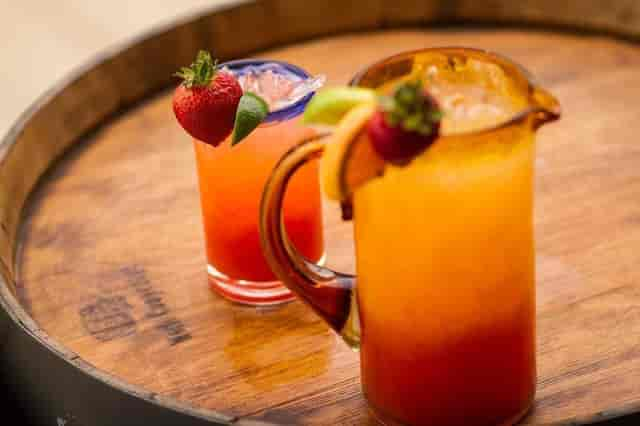 Aqua Bar Cocktail Menu
Become a VIP
Receive updates on special events, new menu items, menu reviews, and more!
Aqua Bar Cocktail Menu
Tequila & Mezcal Cocktails
Our Tequila Selection
THE MEANING OF NOM.
The Norma Official Mexicana number, or NOM number,
denotes that the bottle is authentic tequila, produced in Mexico.
It also tells you which tequila producer it comes from.
123 Tequila Blanco
NOM #1480
Casa Dragones Blanco
NOM # 1489
Correlejo Blanco
NOM #1368
Corzo Blanco
NOM #1487
Don Julio Silver
NOM #1449
Espolon Blanco
NOM #1440
Espolon Reposado
NOM# 1440
Patrón Silver
NOM #1492
Clase Azul Blanco
NOM #1416
Milagro Select Barrel Reserve Silver
NOM # 1559
Tequila Ocho Blanco
NOM # 1474
Herradura Silver
NOM # 1119
1800 Silver
NOM # 1122
Tequila Ocho Extra Añejo
NOM # 1474
Don Julio 1942
NOM # 1449
Don Julio Añejo
NOM # 1449
Reserva de la Familia Añejo
NOM # 1122
Alquimia Extra Añejo
NOM # 1468
Patrón Añejo
NOM # 1492
Sauza Tres Generaciones Añejo
NOM # 1102
Herradura Añejo
NOM # 1119
Don Julio Reposado
NOM # 1449
Milagro Select Barrel Reserve Reposado
NOM # 1559
Clase Azul Reposado
NOM # 1416
Soledad Mezcal
NOM # 1457
Amaras Mezcal
NOM # 2018
Deleon Blanco
NOM # 1519
Our Bourbon Selection
Jameson
Knob Creek
Knob Creek Rye
Jim Beam
Crown Royal
Angel's Envy
Jack Daniel's
Jack Daniel's Honey
Jack Daniel's Rye
Maker's Mark
Gentlemen Jack
Woodford Reserve
Woodford Rye
Johnnie Walker Black
Johnnie Walker Red
McCallan 12
McCallan 18
Glenlivet
Glenfiddich
Jefferson River
Hudson NY
Dewar's White
Canadian Club
Seagram's 7 S
eagram's VO
Bullet Rye
Jameson Black
Bubbles
Glass | Bottle
GLORIA FERRER BRUT, CA- 10 | 36
LE GRAND COURTÂGE BRUT ROSÉ - 9 | 32
France
KENWOOD "YULUPA" CUVEE BRUT - 9
250 ML, CA
MIENETTO PRIMA BRUT - 8 | 26
La Mancha, Spain
Green Grapes
Glass | Bottle
HESS, SAUVINGON BLANC, CA - 8 | 26
NOBILO, SAUVIGNON BLANC- 8 | 28
New Zealand
CK MONDAVI, PINOT GRIGIO, CA - 8 | 28
SADDLEROCK, PINOT GRIGIO, CA - 8 | 28
CK MONDAVI, WHITE ZINFANDEL, CA - 7 | 21
SADDLEROCK, WHITE ZINFANDEL, CA - 8 | 30
CK MONDAVI, CHARDONNAY, CA - 7 | 21
SADDLEROCK, CHARDONNAY, CA - 8 | 30
COPPOLA DIRECTOR'S CUT, CHARDONNAY, Sonoma - 10 | 40
SONOMA-CUTRER, CHARDONNAY, - 12 | 46
Russian River
ROUND HILL, ROSE, CA - 7 | 28
FETZER VALLEY OAKS, ROSE, CA - 9 | 32
Red Grapes
Glass | Bottle
HESS, PINOT NOIR, CA - 9 | 33
MEIOMI PINOT NOIR, CA - 12 | 40
CK MONDAVI MERLOT, CA - 8 | 26
SADDLEROCK, MERLOT, CA - 8 | 30
SADDLEROCK, ZINFANDEL, CA - 8 | 30
TROUBLEMAKER, RED BLEND, CA - 10 | 32
CAYMUS "CONUNDRUM" RED, CA - 12 | 40
CK MONDAVI CABERNET, CA - 8 | 26
SADDLEROCK CABERNET, CA - 8 | 28
JOEL GOTT CABERNET, Napa Valley - 11 | 38
CHATEAU STE, MICHELLE 50 YR. - 11 | 38
ANNIVERSARY CABERNET, WA FRANCISCAN ESTATE CABERNET, - 12 | 45
Napa Valley