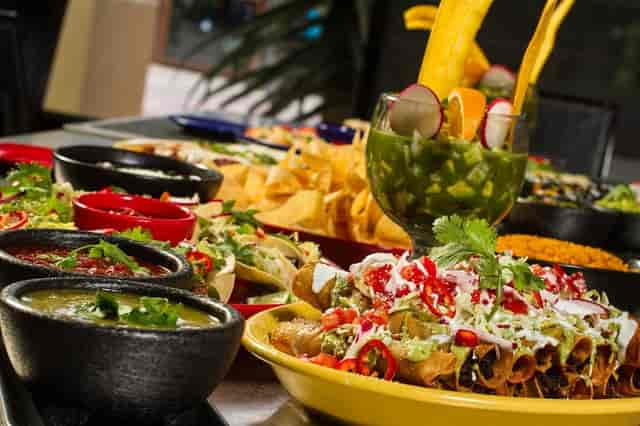 About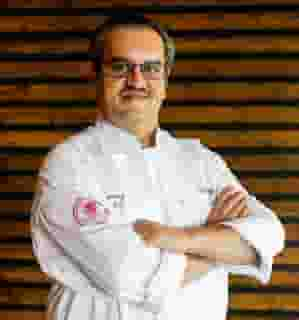 Spanish for "the harvest," La Cosecha restaurant in Ventura encompasses authentic Mexican flavors infused with local spirit. Influenced by land and sea, Chef Luis Martinez transforms classic Mexican dishes with cutting-edge technique. This seasonally ever-changing menu ensures the highest quality ingredients that honor the rich local agriculture, as well as the freshest, sustainably sourced seafood, to produce an exceptional array of local and global flavors that set La Cosecha apart as a visionary concept in Modern Mexican food.

Chef Luis, a master of gastronomy, elevates the time-honored recipes of his parents & grandparents and stays true to the rich flavors of his homeland of Guadalajara, Mexico. Committed to bringing the land and sea to table, Chef Luis harvests the freshest ingredients from the California coastline ensuring each bite is a unique celebration of Mexican flavors paired with sustainable, local influences. From handmade tortillas to daily fresh ceviche, every aspect of La Cosecha is created with the freshest ingredients. The veteran chef applies international technique with innovative style advancing the Modern Mexican food scene.

La Cosecha features an expertly curated collection of high-end and organic tequilas. Our hand-crafted seasonal cocktails stand side-by-side with an expansive regional wine selection and local craft beers. Staying true to fresh ingredients, artisan cocktails are crafted with house-infused syrups and local spirits.

The restaurant's majestic seaside location offers the perfect backdrop for Chef Luis Martinez's award-winning innovative Mexican fare and the festive ambiance that entices guests to La Cosecha, a one-of-a-kind culinary experience that is redefining Modern Mexican cuisine.
Born in Mexico, Executive Chef Luis Martinez learned to embrace the artistry, passion and romance of great food. It was this strong curiosity for life and cultural customs that motivated him to leave Mexico at a very early age and travel to the United Stated to begin his culinary career. Choosing the more prestigious apprenticeship programs through The American Culinary Federation in order to become a Certified Executive Chef, Luis studied under many chefs in his early days. He learned to incorporate each of their distinctive styles into his own and went on to become Executive Chef for premier hotels in the USA, including JW Marriott, Hilton, Holiday Inn, Marriott & Crowne Plaza. Chef Luis has propelled the distinctive style of his cuisine into the spotlight and continues to push the envelope by creating exciting new international fusion dishes. He has crafted a cooking style that is both original and incomparable.

Says Chef Luis, "With me, it's less about "what" than it is about "when." My favorite ingredient is the one that is perfectly ripe and in season. Everything I cook is inspired by the local ingredients and the foods that grow here. It's one of the things that distinguish La Cosecha Moden Cocina food from the food you find in Mexico — it's Mexican food with Californian ingredients. It's a Californian ingredient but we treat it with Mexican flavors and techniques. Some of the ingredients we are using in our food are Guajillo Chiles, Pasilla Chiles and Smoked Jalapeños and all those flavors appear in our Pork Picadillo Chile Relleno , Barbacoa Taquitos, Dark Beer and Ancho Chile Braised Short Ribs, Chipotle Grilled Shrimps , Adobo Roasted Salmon and Chicken Mole.

"To develop a menu, I dream about the Mexican ingredients -infused foods and I crave the flavors at my family restaurant in Guadalajara Mexico, or the tasty enchiladas I enjoyed as youngster in my grandmothers kitchen. These full-flavored sauces are made with fresh ingredients and fire-roasted chiles for extraordinary Mexican dishes easy enough for everyday meals."

Chef Luis culinary excellence has garnered him national recognition. He is the recipient of the Culinary Excellence Award from Conrad Hilton, two time winner of the prestigious Top 2000 Professional chef in USA and in 1995 was named the ACF Chef of the Year in Southern California. In 2004 he was nominated for the ACF Chef Professionalism Award. He has also been recognized by Great Chefs of the Inland Empire Competitions at the California Speed Way and is the recipient of 2002 Consumers Panel Award, 2003 Food Writers Award, 2004 Professional Chefs Award, 2006 American Culinary Federation Community Services Award. In 2009 he received the chef professionalism Award by American Culinary Federation (A.C.F.I.E.C.C.A.) 2010 Viva Jalisco Gold Award by the University of Guadalajara, 2012 Top Chef Awards First Place Savory by Casa Pacifica Wine & Food Festival.

Chef Luis has made his goal to help and served on all local culinary education programs. He serves on the advisory board for the Culinary and Hospitality Adult Education Program for Ventura, CA. He has helped to develop advanced culinary curriculums. His kitchen has been approved and recognized for several culinary schools to serve as an internship facility. Chef Luis believes that with a combination of hard work and perseverance you can become one of the top chefs in the Culinary Industry.